UNLIMITED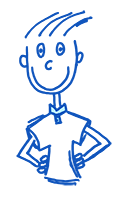 Your FREE 30-day Trial includes:
UNLIMITED helpers & volunteer accounts
UNLIMITED teams
UNLIMITED services
100 MB file attachments
NO commitment or obligations
NO CREDIT CARD required* for FREE 30-day Trial
Questions?
Give us a call 877.399.3342
*This is a FREE trial. No credit card information is required for the trial. The trial is a full-featured account only limited in the amount of storage space available. Full accounts have unlimited storage space.